HOMEMADE CRACKER JACK USING JOLLY TIME HEALTHY POP
My January Degustabox came packed with some fun snacks including an all-time favorite box of popcorn from Jolly Time Popcorn. I used my box of popcorn and jazzed the shit outta it by turning the popcorn and a few other snack items into one combined snack, a copy cat cracker jack mix!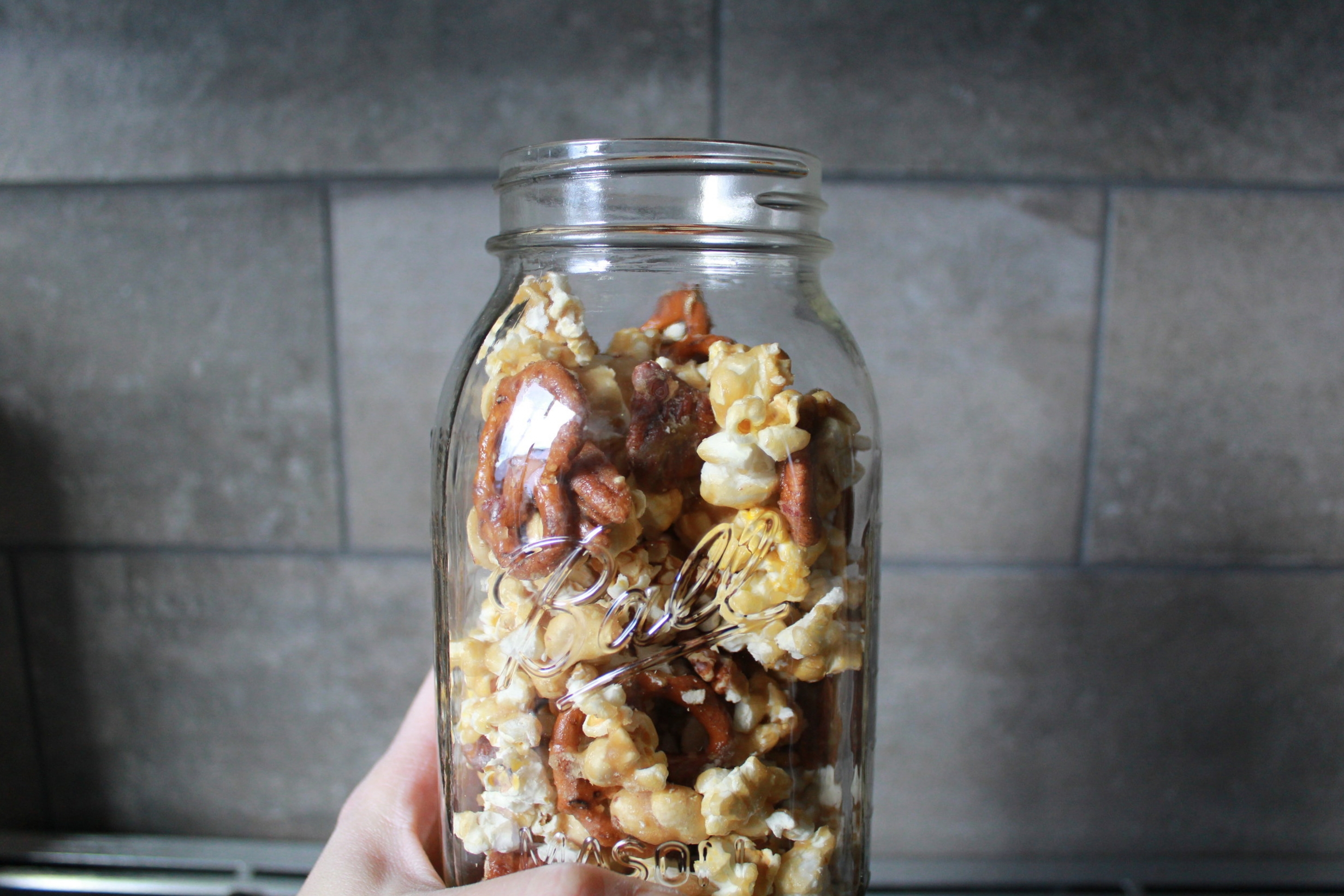 Such a fun nostalgic treat!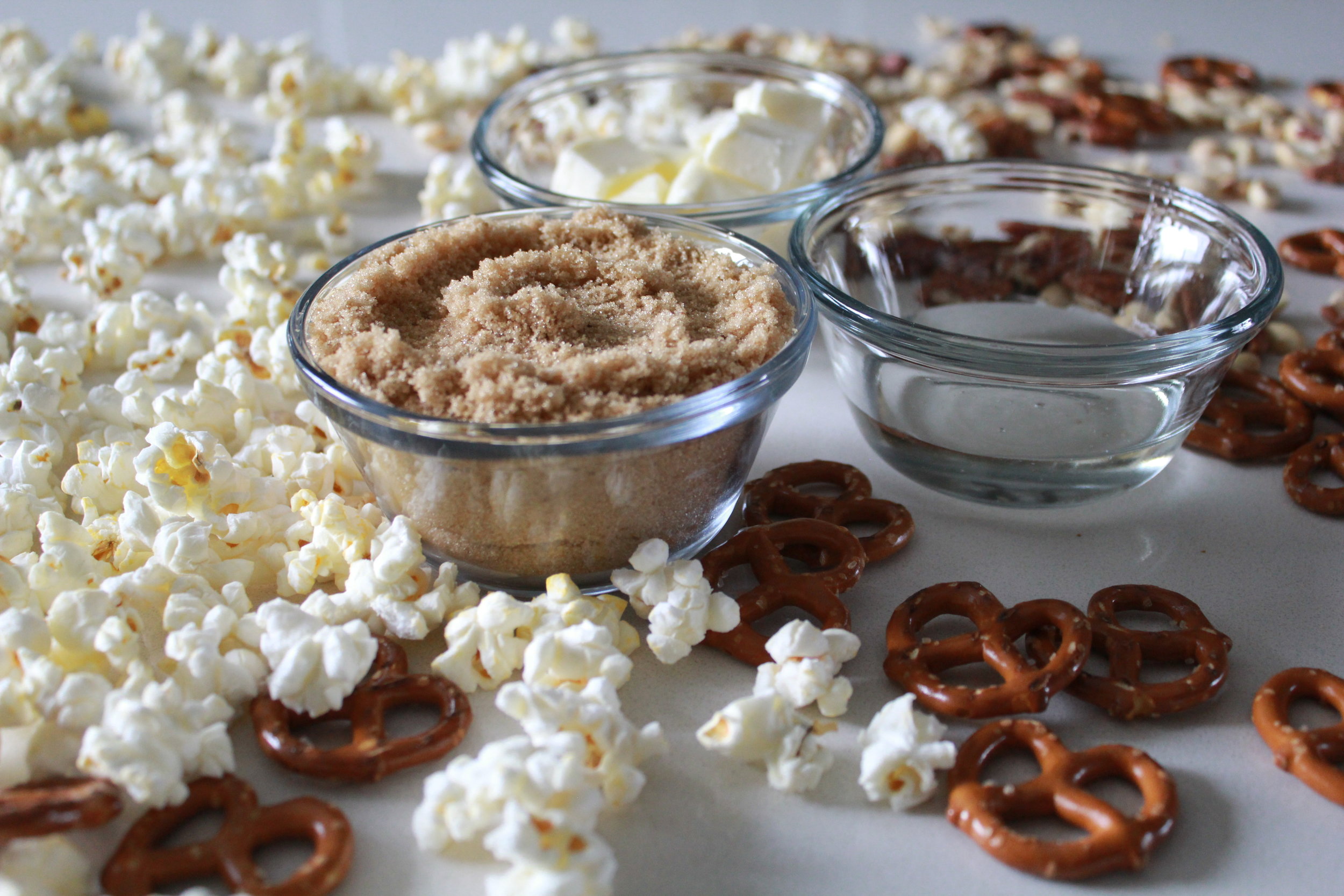 Preheat oven to 325 F, line two 9" x 13" baking sheets with parchment paper
In a large mixing bowl toss together the pretzels, pecans, peanuts, and popcorn.
In a small heavy bottom saucepan put brown sugar, light corn syrup, and butter on low heat. Stir until melted and combined, when the mixture starts to bubble pull from stove, stir in vanilla. Pour caramel over popcorn mixture, carefully mix until everything is coated in caramel.
Divide and spread the mixture evenly among the two prepared baking sheets. Bake for 10 minutes. Allow mixture to cool completely. Break up the mixture into smaller pieces and serve.
*Avoid adding unpopped kernels to the mixture. Take popped popcorn from the top of a shaken bag to avoid unpopped kernels.
2 tbsp. light corn syrup
4 tbsp. butter (1/2 stick)
brown sugar
2 c. pretzels
3/4 c. peanuts
3/4 c. pecans
1 tsp. vanilla extract
half a bag of popped popcorn*
Cracker jack is snacking crack!
A wonderful combination of salty, sweet, caramel, and crunch... and so easy to make!