WHAT'S ON MY RADAR: MAY 2017
september 14th -17th
Feast Portland is coming around the corner september 14th -17th, 2017, and it's guaranteed to be even better than last year!
the complete lineup and schedule of Feast events hasn't even dropped yet, but if you're holding your breath just like i am then hold no longer, the schedule drops on thursday, june 1st at 9am(pst). then, on friday, june 2nd at 9am (pst) tickets will go ON SALE!
the locations and times for all events are still on lockdown but on june 1st, the entire set of events goes live! so set your reminders and square away which events you are interested in -the day the schedule drops- before tickets go on sale as some events will sell out within hours as each year Feast Portland has increased in popularity!
if you still don't know what the heck Feast Portland is -then have a look below at my previous coverage of 2015 + 2016
the next thing i am excited about is beer festivals! now that I can drink (you remember i was pregnant last summer), you had better believe i am looking for every opportunity to get my little family outside and to kid-friendly adult events, because i am a real portland mama, and i need beer. the first beer festival of year for me will be the portland fruit beer fest, details below.
PORTLAND FRUIT BEER FESTIVAL
the annual Portland Fruit Beer Festival is back with a new line-up of over thirty different fruit beers, brewed exclusively for the seventh annual festival. beer makers from all over the nation will be showcasing a wide selection from mango and passionfruit to boysenberry and blackberry, and even wheat beers, sours, lagers and barley wines.
date: june 9th - 11th
where: Burnside Brewing Company (se 7th and ne burnside)
the Portland Fruit Beer Festival is an all-ages party under a partially tented space featuring various dj's and portland food vendors. if alcohol isn't your thing, fear not, non-alcoholic drinks will be available to purchase and the full food and drink menu from Burnside Brewery will be available. tickets are on sale now, don't miss out!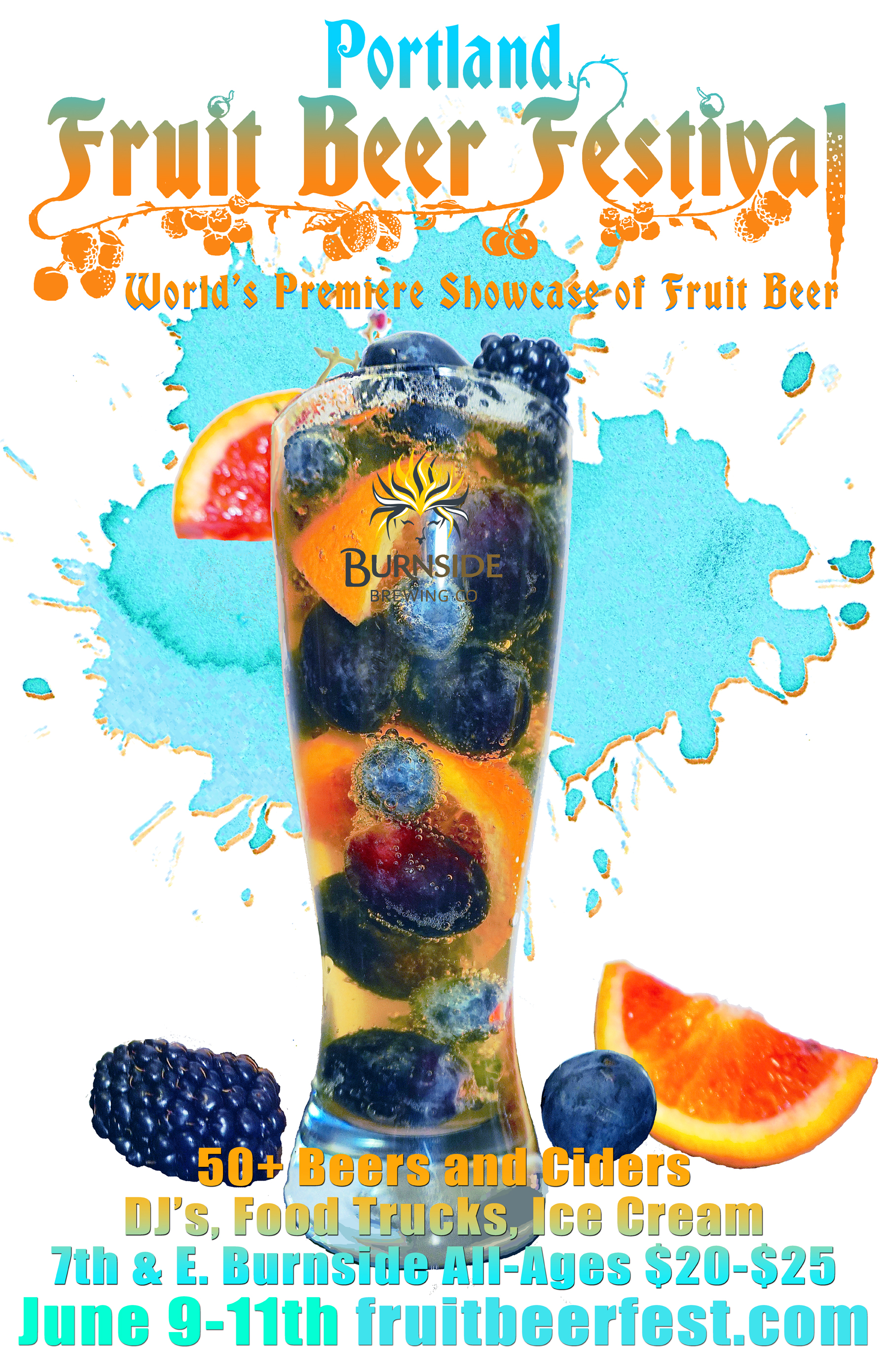 hope to see you out at some the above events! come say hi if you see me!