CACIO E PEPE USING BARILLA PROTEIN PLUS PASTA
Cacio e pepe is my favorite way to prepare and eat pasta. just a few simple ingredients and you can convert any type of dry pasta into a Cacio e Pepe, which translates to "cheese and pepper".
Cacio e pepe, a simple yet delicious way to devour bowls of pasta without tale tell red sauce splashed all over your face.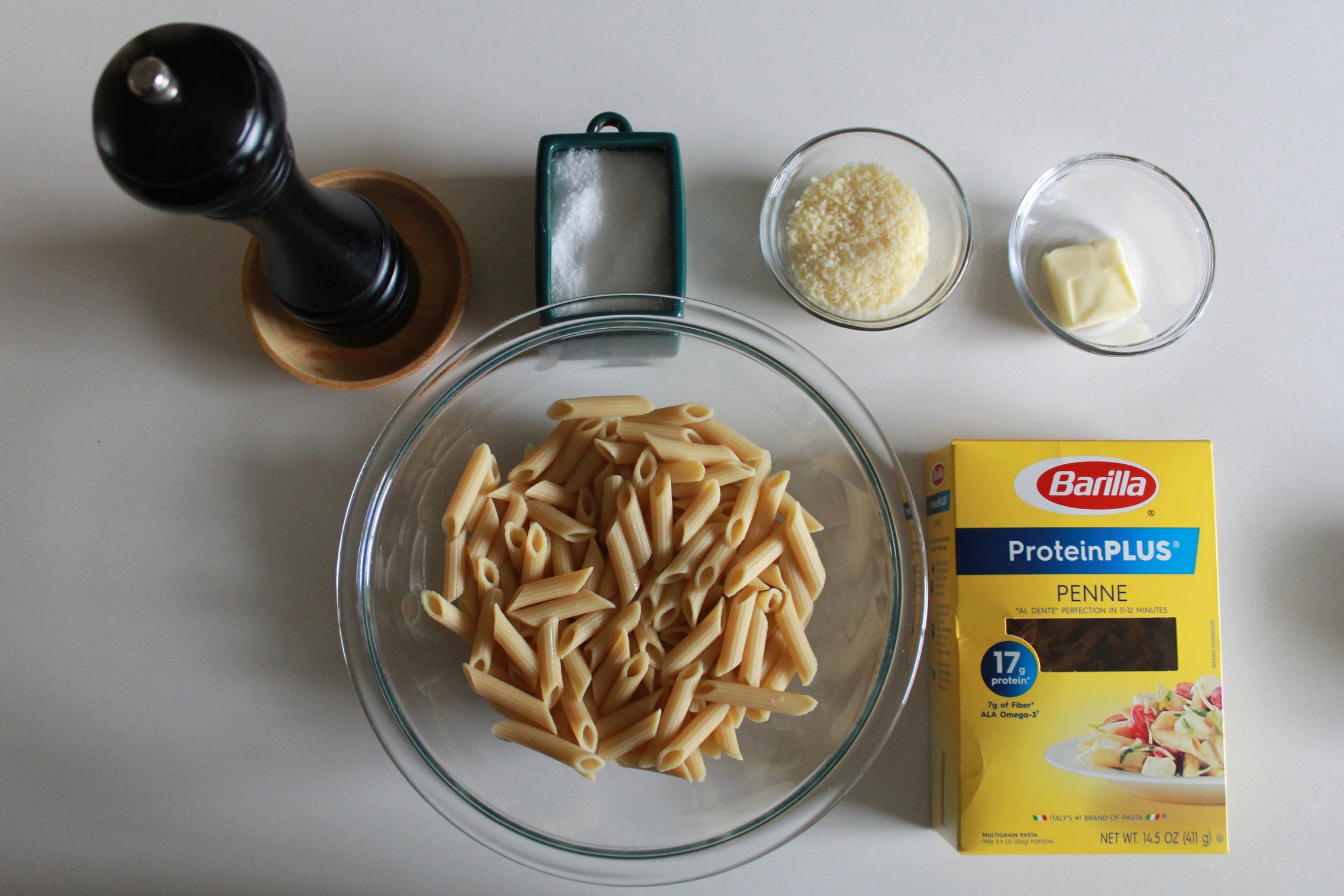 bring four quarts of water to a boil, salt the water, add Barilla ProteinPlus penne pasta and cook according to package directions.
drain pasta reserving 1/3c. of pasta water.
in a seperate heavy skillet heat 1 1/2 tbsp. butter over medium-low heat, add fresh cracked black pepper and swirl in pan for 1-2 minutes until toasted and fragrant. add reserved pasta water to pan and bring to a simmer.
reduce heat to low. add drained pasta and remaining butter, toss pasta to evenly coat, add in the parmesan and toss until cheese melts and coats the pasta, serve immediately.
1 1/2 c. Barilla ProteinPLUS penne pasta
3 tbsp. butter, separated into 1 1/2 TBSP.
1 tbsp. fresh black pepper
1/3 c. parmesan